Endonasal Skull Base Neurosurgery Department
---
Tel. +380 44 483-96-95, +380 67 503-17-76, +380 98 886-63-10
E-mail: adenomas@ukr.net, gipofis@ukr.net, nguk@ukr.net
Site: www.adenoma.kyiv.ua/
How to find: Institute of Neurosurgery, Building 5, 4nd floor (see Map and Institute scheme).
---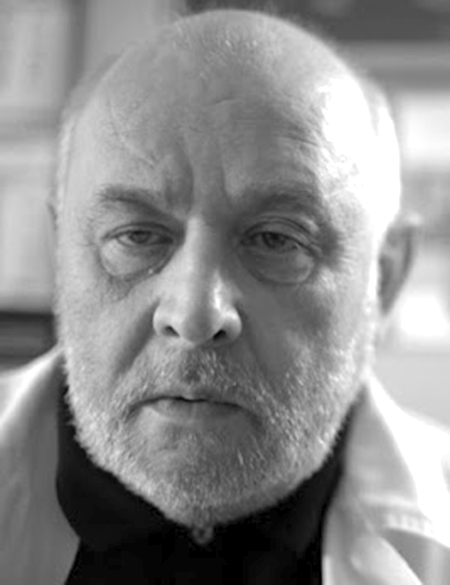 Oleksandr M. Guk
Head of the department
MD, PhD, Neurosurgery
orcid.org/0000-0001-7721-729X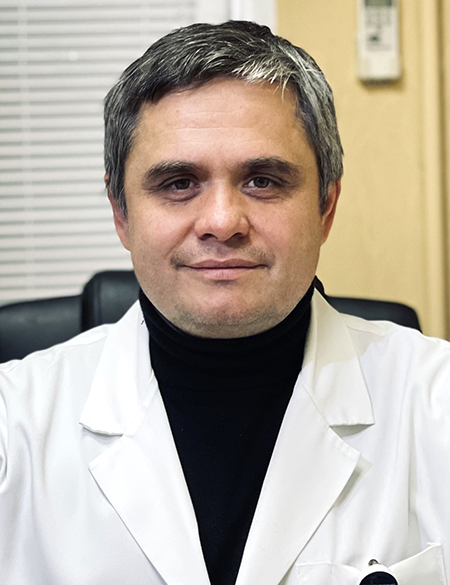 Mykola O. Guk
MD, PhD, DSc, Neurosurgery
Chief researcher of the Department of Neurooncology and Pediatric Neurosurgery
orcid.org/0000-0003-0614-7364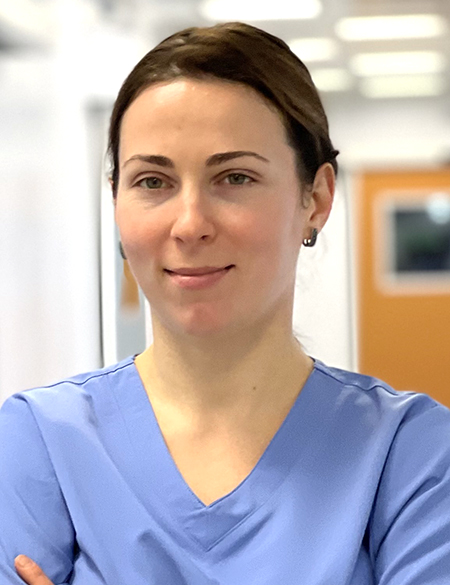 Lila O. Danevych
MD, PhD, Neurosurgery
orcid.org/0000-0003-3766-8402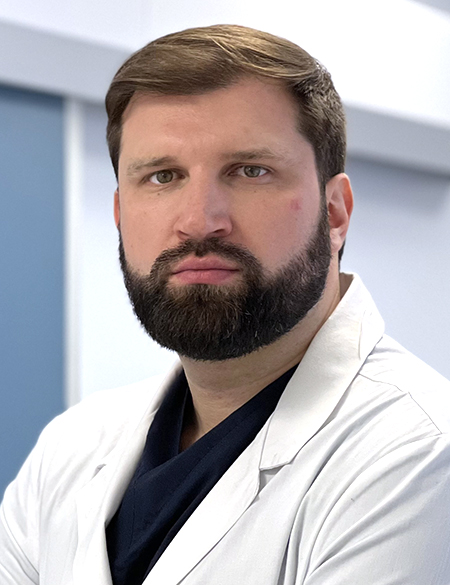 Artur O. Mumliev
MD, PhD, Neurosurgery
orcid.org/0000-0002-6483-3920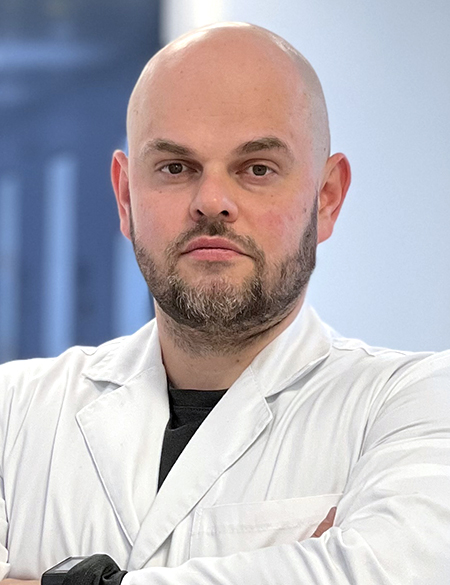 Viktor A. Yatsyk
MD, PhD, Neurosurgery
Deputy medical director for surgical work,
Honored doctor of Ukraine,
Authorized representative of the President of the National Academy of Sciences of Ukraine
orcid.org/0000-0002-7248-2139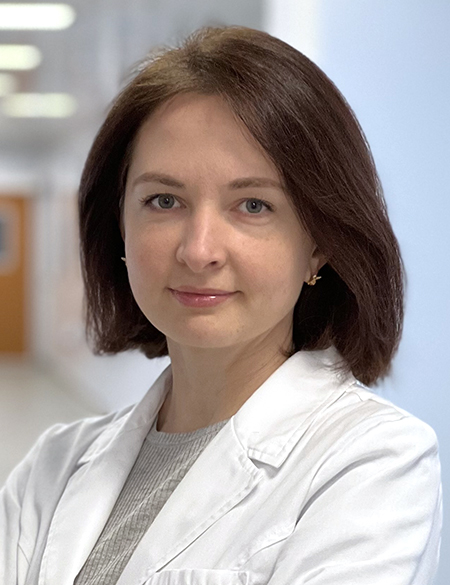 Mariana L. Solovey
MD, Endocrinology
orcid.org/0000-0002-0304-9219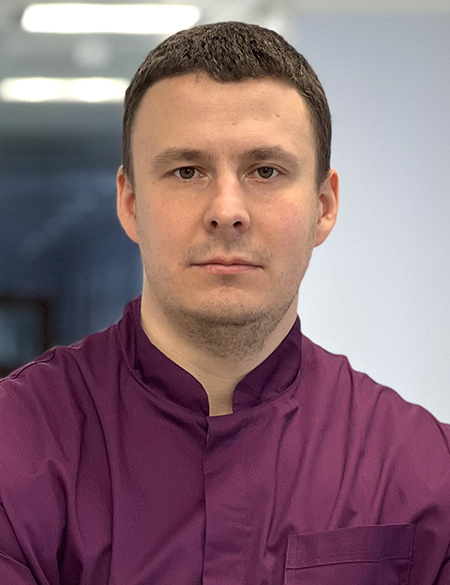 Andriy A. Chukov
MD, Neurosurgery
post graduate student
orcid.org/0000-0001-5278-5119
Endonasal Skull Base Neurosurgery Department (the previous name "Department of Transsphenoidal Neurosurgery") is the leading clinical unit of the institute in the field of neuro-oncology and the implementation of modern endoscopic technologies.
The department is equipped with a separate endoscopic operating unit with 2 Karl Storz endoscopic racks and a Karl Zeiss microscope.
Conservative and comprehensive treatment of tumors of the sellar localization and skull base, neuroendocrine and orphan diseases is carried out in the department. There is a multidisciplinary pituitary consulting center, which has an endocrinologist on staff and provides assistance to patients with endocrine disorders from all over Ukraine and abroad.
In children, transnasal-transsphenoidal endoscopic surgery of pituitary adenomas, craniopharyngiomas, and skull base tumors is performed in a special endoscopic operating room in cooperation with the endoscopic group of the children's department using neuronavigation.
The clinic is a coordination center for cooperation between the Institutes of Neurosurgery and Endocrinology (Kyiv and Kharkiv) and European centers of skull base surgery, holds specialized international scientific conferences on pituitary pathology, and is a center for improving neuroendoscopy and transsphenoidal microsurgery.
Diseases, that are treated in our clinic
• Pituitary adenomas, including orphan diseases – acromegaly, gigantism, Cushing's disease, etc.
• Craniopharyngiomas, Rathke pocket cysts
• Basal meningiomas subject to advanced transnasal endoscopic and high-tech minimally invasive transcranial approaches
• Chordomas, chondrosarcomas, skull base tumors
• Secondary lesions of the sellar region subject to transnasal surgical treatment
• Complicated cases of nasal discharge
Updated 21 October 2022