Lidia L. Chebotariova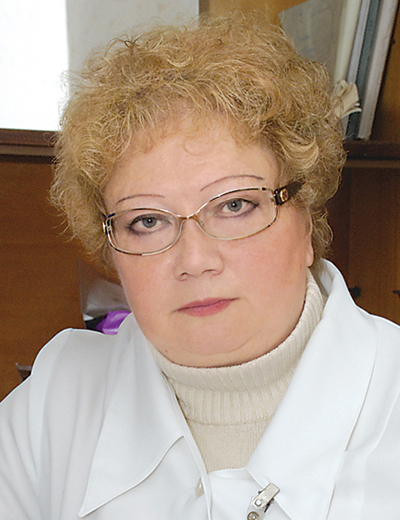 Lidia L. Chebotariova – Head of Neurophysiology Department , Doctor of Medicine, Professor, Honoured Worker in Science and Technology of Ukraine.
Lidia L. Chebotariova was born in Kiev, on November 25, 1945. After finishing a secondary school she entered A.A.Bohomolets Kiev Medical Institute from which she graduated with honours in 1969. While still a student, L.L.Chebotariova, a doctor and scientist to be, decided to dedicate her life to neurology. L.L.Chebotariova had been working at the leading national centre of neurophysiology, A.A.Bohomolets Institute of Neurophysiology, from 1971 till 1984.
Thereafter, L.L.Chebotariova worked as a senior researcher at R.E.Kavetskiy Institute of Oncology Problems (1984-1987) and at Kharkiv Research Institute of Neurology and Psychiatry (1989-1991).
She has been working as a chief researcher of the State Institution "Acad. A.P.Romodanov Institute of Neurosurgery of the Academy of Medical Sciences of Ukraine" from 1991 up to present day; as Head of Neurophysiology Department – since 2015. L.L.Chebotariova is the author of more than 180 academic papers. She acted as an academic adviser for 2 doctoral theses, and a research adviser for 4 PhD theses, and has been a member of the Academic Board of the Institute of Neurosurgery, as well as a Fellow of the Specialized Academic Council on M.D. Degree Conferment D 26.557.01(specialty – "neurosurgery").
During her work at the Institute of Neurosurgery L.L.Chebotariova, together with the staff of the department, introduced a number of electrophysiological and ultrasound techniques. Currently, practically all modern methods of electrophysiological and ultrasound diagnosis of the central nervous system are used in the department.
The functional diagnosis department conducts 9-10,000 patient examinations annually. The staff includes two Doctors of Medicine, a Professor; 5 Candidates of Medicine; 2 doctoral and 2 candidate's dissertations are being currently prepared. The staff have published about 200 research papers over the last decade. The department is the main national centre of the training of specialists in CNS diseases functional diagnosis. Over 100 doctors have been trained here during the last 10 years.